Pranic Meeting
Next Pranic Meeting: Summer Camp in August - still places available
Participation only with registration - for registration please email me!


A gathering for pranic people and those on their way to be - Enjoying a synchronistic time together.
Participation: Pranic people and those who want to be/will be.
Location: Hoppensen (Dassel), Lower Saxony
Costs:
Sleeping-arrangements:
Simple sleeping possibilities in the house available: caravan, tent, barn;

With too cold weather, we will arrange shared sleeping in the seminar and the session room.

For more comfortable sleeping please choose a holiday flat or room in the neigbouring villages Lauenberg or Markoldendorf.
German links HERE - for help, let me know.
Order of the Meet:
Arrival starting Friday Evening, starting 8pm - or Saturday morning.
Earlier arrivals please only on special occassion and with my consent.



Saturday till Monday - Exchange and deepening of pranic topics, mini-workshops possible
If you want to share a mini workshop or other offering with the group, feel free to let me know. Translation will be made possible.
Please keep your offerings free for all participants.
Topics will be interesting for pranic people - but also those who are not yet!
The possibility of a movie night and/or sauna evening will be talked about with the other participants.

Tuesday - relaxed conclusion and departure
We want to conclude the meet in a relaxed mood, maybe look back at the meet, what the experienced, learned,... and what we will take with us home.
Morning and Midday are open for offerings from us to us.
Departure when and how to yor preferences.


The Pranic meetings until now were wonderful!
We meet to have an exchange and to strenghthen the pranic network.
Also it should be a possibility for those who are interested in this life style to have an exchange with pranic people.

The meets take place the tiny village Hoppensen (Dassel), in a former farmers house where spiritual meetings are regular, with seminar room, session room and tea-kitchen, sauna and with a big garden and some possibilities for sleep-overs (in summer).

Eating or not is free to decide for everyone on their own. A small kitchen is available for cooking if necessary.
Registration directly with the contact form: Registration
For organisational reasons please tell me
- if you eat or not
- if you take care of your food yourself or if I should take care of it
- from when to when you'll be at the meeting (you don't HAVE to take part all 4 days)
- if you need to be fetched from the train station (train stations name: Salzderhelden/Einbeck)
if you need help, please let me know. Feel free to ask
Suche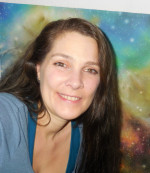 NaHaEl

Natanja Richter
Hoppenser Allee 4
37586 Dassel
E-Mail: Contact
Phone: 05562-9309076