Video clips and interviews about Living on Light
Filmproject: Finally Found - I am part of it!
Link to buy the movie: finallyfound.maryampetal.com
Interview with FreedÔm Generation im Juli 2016:
Breatharian Ray Maor proofs in israeli TV that it works!
I thank Jasmuheen for sharing this on facebook, so I got to know about it and of course I thank Ray Maor for sharing this experience with the world.
Here the videos with english subtitels:
Part 1
Part 2
Suche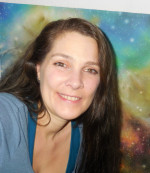 NaHaEl

Natanja Richter
Hoppenser Allee 4
37586 Dassel
E-Mail: Contact
Phone: 05562-9309076